Last Updated on June 28, 2023 by hassan abbas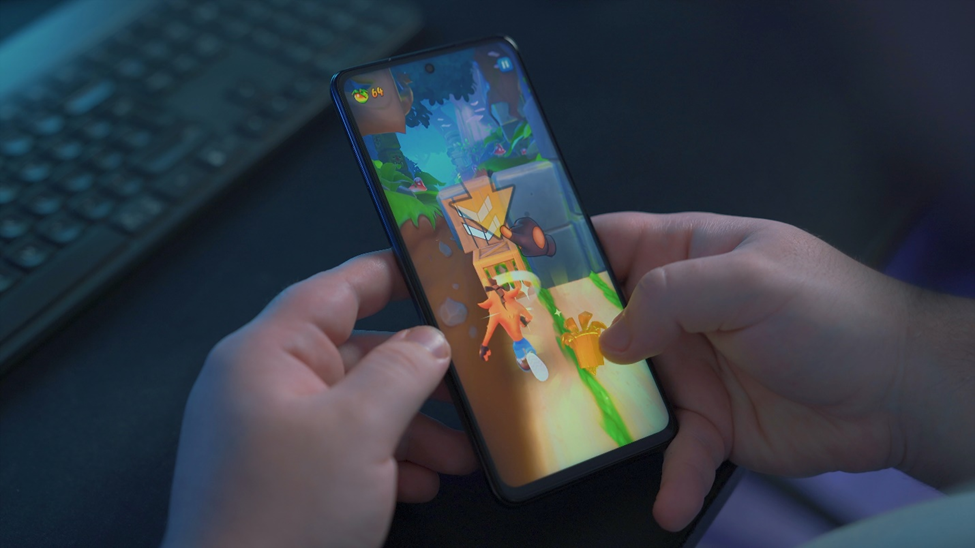 Many tech giants and avid technology freaks have aligned their interests with multiple digital assets, with the world moving towards a digital-friendly space. Years back, who would have thought that almost every single individual will be having unlimited access to the internet and smartphone. Moving forward, every 9 in 10 individuals in the US have access to a smooth 4G connection, which enables them to be a part of the digitally driven world. Be it a smartphone, tablet, or any other device, it can be paired up with multiple devices over Wi-Fi and Bluetooth. Individuals can interact within seconds and stay updated with what's going around.
If you go back to the early 1990s, you will find just a handful of applications that used to be only operational on desktop PCs. During those times, the trend of internet cafes was at its peak, where individuals used to spend hours and hours surfing the internet in search of online chatting rooms and entertainment applications. However, now all such activities can be done through a smartphone which gets connectivity via Wi-Fi or mobile data. If you take insights from consumer trends, you will understand how important such entertainment applications are in this digitally driven tech world.
With the availability of Google Play and Apple App Store services, every android and Apple user can download multiple entertainment applications. Be it gaming, streaming, chatting, or any application, it can be downloaded swiftly online. Every human is different from another, making the world a diverse community to thrive. To cater to the needs of every individual around, app developers program and develop apps daily. You will discover thousands of new applications if you explore the Google and IOS App Stores.
Continue reading to discover more about entertainment applications that can keep you indulged in activities. Mentioned below are the ten must-have entertaining applications. Remember, entertainment applications aren't just limited to streaming applications. You can find various gaming applications that operate seamlessly on your Android and Apple devices.
Netflix
If you love streaming highly visual content, you must have a subscription to Netflix, which has hundreds of TV shows, movies, documentaries, and much more. According to the statistics for 2021, almost every house in the US, UK, and Canada had access to the Netflix streaming service. If you love exploring content and spending hours watching movies and shows, you are recommended to subscribe to a genuine VPN connection. With a VPN connection, you can explore region-restricted libraries equipped with hundreds of new shows and English movies. Moreover, you can find blockbuster movies and trending shows dubbed in your local language.
Call of Duty
During the tough times of the Covid-19 virus, many avid gamers and determined smartphone users started playing Call of Duty on mobile handsets. Initially, Call of Duty was made PlayStation and Xbox compatible. But with growing demand for mobile-based applications, Call of Duty came up with a mobile-compatible version. While playing Call of Duty, you can imagine yourself in a battleground equipped with various ammunition and warfare resources. Moreover, you can use various tricks to improve your natural stint in the game.
Subway Surfers
Subway Surfers made it to the android and apple platforms in the early 2010s when the world was experiencing a digital shift and adapted to various digital needs. Subway Surfers is, to date, played by millions of children under 16 and by few adults who love interacting with highly visual content. You will run through busy train tracks in the game and collect coins, rewards, and multiple mystery boxes. If you ever got a chance to play Subway Surfers, you would understand what makes it very addictive for children aged under 16.
Pokémon GO
If you take a quick sneak in the past, you will remember how kids used to collect various Pokémon cards and collectibles. Many determined individuals used to trade their Pokémon collectibles and cards having high HPs or powers. However, no, you can download Pokémon GO on your mobile handsets and enjoy hours of exploration. Pokémon GO connects to your mobile device's navigation system as you sign up and allow the game to access your location. After going live, you can find your new friends and partners on the map.
Candy Crush Saga
Candy Crush made its first appearance in the early 2010s when individuals craved strategy-based games with digitally friendly content. While playing the game, you will come across multiple levels, where you will have to monitor your moves very closely and save maximum lives as possible. After every level, you will be presented with a completely new challenge, keeping you completely indulged in the game. Air-G mobile games are also in the pursuit of producing digitally friendly and updated mobile applications.
Minecraft
Minecraft is about using your mind to overcome challenges and build something that keeps you and your resources secured. You can choose between the Survival and Creative mode, depending upon the choice of your pick. In the survival mode, players develop temporary shelters for themselves and keep hunting for resources. Players used various construction tools to create something new where they wanted to live.
Angry Birds 2
Angry Birds is an interactive and addictive game in which players utilize their aiming and targeting skills to their best advantage. After the successful launch of Angry Birds, various Beta versions of the application were seen in the market. To date, Angry Birds 2 has been downloaded by thousands of children aged under 12. Angry Birds 2 is the 12th game of the series under the tag of Rovio Entertainment.
PUBG Mobile
PUBG Mobile brings you all the action from the battlefield, where thousands of online players team up with random players and enters the playground. Players involved in the action can coordinate with their teammates using the microphone and speaker connection. Avid gamers spend hours of their free time playing PUBG mobile on their compatible Android and Apple handsets.
Amazon Prime
Like Netflix, you can sign up on Amazon Prime, which has a vast collection of movies, shows, and documentaries. On Amazon Prime, you can find shows and movies in Hindi, English, and other languages. The subscription charges for the basic plan of Amazon Prime are $5, which is quite reasonable. You can download the app's mobile version and spend hours streaming highly visual HD content.
Plants vs. Zombies 2
It's about time you gained interest in playing Plants vs. Zombies 2, and you will have to pay $5 to travel from Ancient Egypt to the Pirate Seas. With real money, you can buy in-game currency to unlock upgrades or buy in-game currency to buy power-ups, which you can then stockpile and utilize to breeze through every level. You might also choose to keep your money and partake in a similar but more lucrative adventure.
Final Word!
Apart from the abovementioned applications, you can download hundreds of entertainment applications on your smartphone. Gone are the days when individuals used to worry about their computer system's compatibility before downloading a game. Now you can download various mobile games and other gaming applications via Google Play and Apple Store.