Last Updated on March 24, 2023 by hassan abbas
Starting an online business is one of the most popular trends right now, and for good reason. It's a flexible way to make money that doesn't require you to give up your free time. Plus, it can be done from anywhere in the world. In this blog post, we're going to provide you with everything you need to get started in the online business world. We'll cover everything from choosing a platform to developing your strategy. So if you're ready to take your business online, read on!
What is an online business?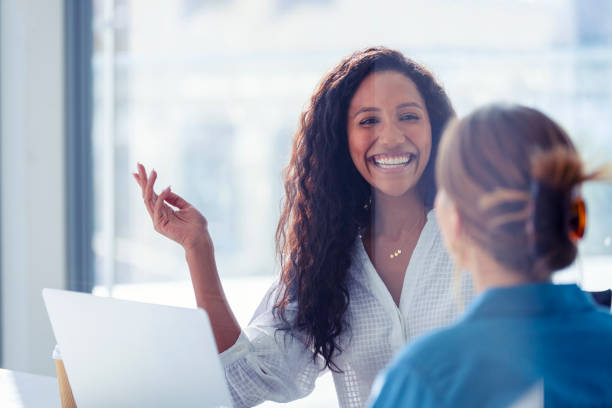 Online businesses are businesses that are conducted and managed through the use of computers and the Internet. This can include any type of business, from a small one-person operation to a large multinational corporation. The key to success in online business is to create a good online presence, which means creating a website that is user-friendly, informative, and attractive.

To start an online business, you first need to decide what you want to sell. There are many different types of online businesses, from those that sell products and services directly to consumers, to those that offer e-commerce platforms through which other businesses can sell their products. Once you have decided on your product or service, you need to develop a marketing plan tailored to your niche market.

There are many ways to start an online business: you can create your own website, become an affiliate marketer for other companies' websites, or take advantage of free or low-cost platforms like Google AdWords or Facebook Ads. Whichever route you choose, make sure you research the available options carefully so that you can create the best possible online presence for your business.
What are the different types of online businesses?
There are a few different types of online businesses, each with its own advantages and disadvantages. Here's a look at the most common ones:

1. Blogging: Blogging is a great way to build an audience quickly and easily. You can write about anything you like, and your readers will come back for more. However, you'll need to put in a lot of effort to create good content, and there's no guarantee that anyone will ever visit your blog.

2. E-commerce: E-commerce is the most popular type of online business, because it allows you to run your own business from the comfort of your own home. You don't need any specialized skills or knowledge to start an e-commerce business, but you'll need to invest in some software and website design tools. E-commerce businesses can be very profitable, but they require a lot of patience and hard work.
what companies are in the consumer durables field
How to start an online business?
If you want to start an online business, there are a few things you need to do first. You need to create a website and get started building your online presence. Once you have a website up and running, you need to start marketing your business. There are a lot of different ways to do this, so find what works best for you and get started!
best personal injury lawyer memphis beyourvoice.com
What are the steps to setting up your online business?
1. Choose a business model: If you want to start a physical-based business, you'll need to select a specific business model such as owning and operating a retail store, starting your own catering service, or setting up an online storefront.

2. Get organized: Before starting your online business, make sure you have all the necessary paperwork in order, including incorporation documents, product listings, pricing information, and more.

3. Build your website: After getting organized and creating your website's content (including site architecture and design), it's time to build out your online presence with search engine optimization (SEO) techniques and social media marketing campaigns.

4. Manage your finances: Keep track of expenses associated with running your business by creating budgets and invoicing customers on time. Additionally, find ways to monetize your website through advertising and affiliate programs.
How to grow your online business?
Step 1: Define your business idea
Do you want to start a blog, an ecommerce store, or something else entirely? Once you have a good idea of what you want to create, it's time to develop the specifics.

Step 2: Research your industry
It can be helpful to look at other blogs in your field and see what kinds of content is being popular. Also, do some online research into the prices and offerings of similar products on major ecommerce platforms.

Step 3: Build a website and begin promoting yourself
There are a few different ways to build a website for your business. You can use an existing platform like WordPress or Drupal, or you can build your own using HTML, CSS, and JavaScript. Once you have your website up and running, it's time to start promoting it! Try including links in your social media bios, submitting articles to directories and blog networks, and displaying ads on websites that match your target audience.

Step 4: Analyze results and make adjustments accordingly
Once you've started seeing positive results from your marketing efforts, it's time to analyze them carefully. Are people clicking through your ads? Are they buying the products you're selling? If not, make adjustments until you find success. Keep in mind that the key to long-term success with online business is continual growth – don't let setbacks derail your progress!
What are the challenges and tips of starting and running an online business?
1. Do your research: Start by doing plenty of research on what it takes to run an online business. There are a lot of factors to consider, such as website design, marketing strategies, and ecommerce platforms.

2. Set realistic goals: Make sure your goals for starting an online business are realistic and achievable. Don't set yourself up for disappointment if things don't go as planned in the early stages.

3. Be prepared for rejection: Even if you have a great idea for an online business, don't expect it to be easy from the start. You may need to put in a lot of hard work and effort to get your business off the ground.

4. Build a strong team: A successful online business requires a team of skilled professionals and dedicated volunteers who can help you promote and market your product or service. Find people who share your same passion and vision for your business, and make sure they are onboard from the beginning.

5. Stay flexible: The online world is constantly changing, which means your business will too. Be prepared to make changes as needed so that your company remains competitive and attractive to potential customers
Conclusion
Have you ever dreamed of starting your own online business? Well, here is a full guide on how to do just that. Starting an online business can be extremely rewarding, and with the right steps taken it can be very easy to get started. In this guide, we will outline everything you need to know in order to get started, from finding the right niche market to setting up your website. So if you're ready to take the first step towards becoming an entrepreneur, read on!