Last Updated on June 25, 2023 by
Every day, hundreds of tons of waste are generated by households and businesses across the globe. The amount of waste produced can be staggering and can have a severe environmental impact if not managed correctly.
That's why it's essential for organisations and companies to ensure their waste management system is as efficient as possible. Streamlining a clinical waste management system involves a variety of activities ranging from optimising collection methods to increasing reuse rates.
This blog post will discuss the importance of streamlining a waste management system and how it can help reduce costs, increase efficiency and improve sustainability.
What Are The Waste Management Outsourcing
Waste management is an essential part of any organisation's operations, as it ensures the safe and compliant disposal of potentially hazardous materials.
Unfortunately, many organisations lack the capacity or expertise to properly manage their own waste, resulting in costly fines and penalties.
This is where outsourcing waste management can be beneficial. Outsourcing your waste management operations can save you time, and money, and ensure that your organisation meets all local and federal regulations.
The Benefits Of Streamlining A Waste Management System
There are many benefits to streamlining the clinical waste management system. Perhaps the most obvious benefit is that it can save money.
A streamlined system is more efficient and thus requires less manpower and resources to operate. This can lead to significant cost savings, both in terms of money and time.
In addition, a streamlined system is typically easier to use and navigate, which can lead to improved user satisfaction.
Furthermore, such a system is often more environmentally friendly, as it generally results in less waste being produced overall. Finally, a streamlined waste management system can help to improve the overall image of an organisation or company.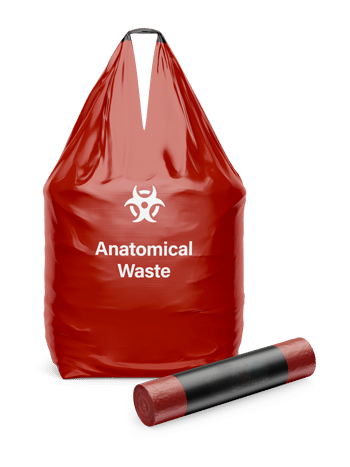 How To Streamline A Waste Management System
When it comes to waste management, streamlining your system can save you time, money, and energy. In this blog post, we'll show you how to streamline your waste management system so that it runs more efficiently.
The first step is to identify what type of waste you're dealing with. There are four main types of waste: solid, liquid, hazardous, and medical. Once you know what type of waste you're dealing with, you can begin to develop a plan for how to deal with it.
The next step is to determine how often waste needs to be collected. This will vary depending on the type of business and the amount of waste produced. For example, a restaurant may need to have its garbage collected daily while an office building may only need weekly pick-ups.
Once you know how often waste needs to be collected, you can start to develop a schedule for collection. It's important to be consistent with a collection so that your employees know when to expect pick-ups.
You should also consider using a trash compactor or baler to reduce the amount of space that waste takes up. Finally, you need to develop a plan for disposing of the waste.
This will again vary depending on the type of waste and the regulations in your area. Some businesses may be able to recycle their waste while others will need to dispose of it in a landfill.
Developing A Streamlined Waste Management System Can Save Your Business Time And Money.
Why It's Important To Have A Plan?
It is important to have a plan when streamlining the clinical waste managementsystem for a few reasons. First, it helps to ensure that all of the necessary steps are taken in order to make the process as efficient as possible.
Second, it can help to avoid potential problems that could arise if the process is not done correctly.
Finally, having a plan can help to ensure that the waste management system is able to effectively implement and use by all of the employees in an organisation.
What Are The Consequences Of Not Having A Waste Management System?
If a business does not have a waste management system in place, the consequences can be significant. Without a system to manage waste, businesses can end up with mountains of garbage and nowhere to put it.
This can lead to health and safety hazards, as well as fines from local authorities. In addition, not having a waste management system can make it difficult to recycle or reuse materials, which can be costly in the long run.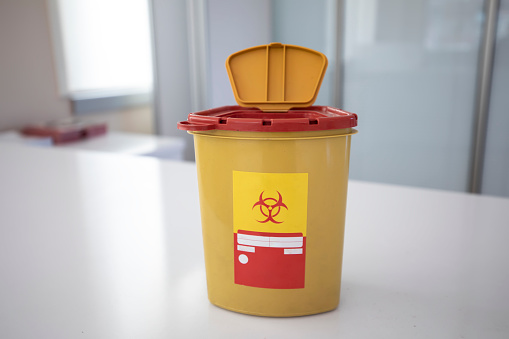 How To Get Started
Most businesses generate some form of waste, whether it's paper, food, or packaging. And while some companies have recycling programs in place, many don't have a system for managing their waste efficiently. This can lead to higher costs and environmental problems down the line.
That's why it's important to streamline your waste management system. By doing so, you can save money, reduce your environmental impact, and make your business more efficient overall. Here are a few tips on how to get started:
Educate yourself and your employees on the importance of waste management. Make sure everyone understands why it's important to reduce, reuse, and recycle.
Evaluate your current waste management practices. Are they operating as effectively as they could? Do you have any room for development?
Implement changes to your system based on your findings. This might include investing in new recycling bins, instituting a composting program, or changing the way you store or dispose of waste.
Keep track of your development over time and adapt as necessary. By regularly evaluating your system, you can ensure that it's always running smoothly and efficiently.
What Are Encouraging Waste Management
When it comes to waste management, encouraging waste management means taking proactive steps to ensure that waste is properly disposed of. This can include everything from setting up recycling programs to ensuring that there are proper disposal facilities available.
One of the most important things that businesses can do to encourage waste management is to up recycling programs. Recycling programs allow businesses to recycle materials that would otherwise consider waste.
This helps to reduce the amount of waste that is in landfills, and it also helps to conserve resources. Another way businesses can encourage waste management is by ensuring that there are proper disposal facilities available.
This means having dumpsters or other disposal options available for employees to use. It also means making sure that these disposal options are easily accessible and that they are properly maintaining.
Proper waste management is important for businesses for a variety of reasons. Encouraging waste management can help businesses save money, reduce their impact on the environment, and improve their overall operations.
How Waste Management Services Make More Effective Systems?
Waste management services are available to help make your system more effective. By consolidating your waste, you can reduce the amount of time and money spent on waste disposal.
In addition, by reducing the amount of waste produced, you can protect the environment and conserve resources.
Why Do Businesses Prefer Clear Plastic Bags for Waste Management
There are many reasons businesses prefer clear plastic bags for hospital waste disposal. Perhaps the most important reason is that clear plastic bags offer better visibility than opaque bags, making it easier to identify and sort waste.
Clear plastic bags also resist tearing and puncturing more effectively than other types of bags, which helps to keep contents contained and prevents spillage.
In addition, clear plastic bags take up less space than other types of waste containers, which can save on storage costs. Finally, businesses often find that clear plastic bags are more cost-effective than other options, such as recyclable paper bags.
Conclusion
Streamlining a waste management system is an important step for any business. Not only does it help to reduce costs associated with the disposal of waste, but it also helps to increase efficiency and reduce environmental impact.
Creating a streamlined clinical waste management system will not only save resources in the long run, but it can give your business a competitive edge by improving employee satisfaction and reducing operational costs.
Hopefully, this article has helped explain why streamlining a waste management system is so important and what steps you can take to get started on creating one for your own organisation.