Last Updated on September 19, 2022 by Hooria Batool
To be clear, while outsourcing is incredibly useful, there are times when using your company's resources is simply more convenient. The Shakespearean issue "To Outsource or Not to Outsource" boils down to your current internal capabilities and the specific needs of your firm.
One-time tasks, such as developing an app, usually lend themselves well to outsourcing, whereas non-core functions that must be maintained consistently and completely may necessitate the establishment of a dedicated department. In our opinion, when it comes to application development, it is the best option to hire dedicated mobile app developers. Even a huge corporation with a large team cannot deliver a full range of beautifully executed IT services.
Outsourcing App Development | Ways
Create a Plan for Your App
A reputable app development outsourcing firm can assist you in comprehending the fundamentals of an app. However, you must conduct the best research possible on your own. Although you may not comprehend the operational aspects, you may certainly investigate competitors and similar apps. This can assist you to comprehend your app's functionality and make you aware of what your competitors lack. Answering these questions for yourself will help you create a basic framework.
What issues will the app address for users?
Which platform do you intend to develop your app for? Is it iOS, Android, Windows, Web or Hybrid?
Which functionalities would you undoubtedly require in your app?
How will you differentiate your app from the competition?

Create a budget estimate
With adequate study, you will be able to determine how much money you can devote to your app. This budget estimate will help you decide whether to hire a freelance developer or an app development company. Mobile app development services are not expensive. When you look at the big picture, they are actually rather cost-effective.
App Developers for Research
It's time to start looking for developers after you've decided on the app's outline and budget. Experienced developers will advise you on your next steps. App developers can be found on platforms such as Clutch and Upwork. These sites exclusively feature reliable developers and include authentic client evaluations and ratings. You may also look through the featured portfolios of app development businesses and developers to discover what kind of work they have done previously. It is a plus if a mobile app development company has previously worked on a similar project. This suggests he's worked on something similar before.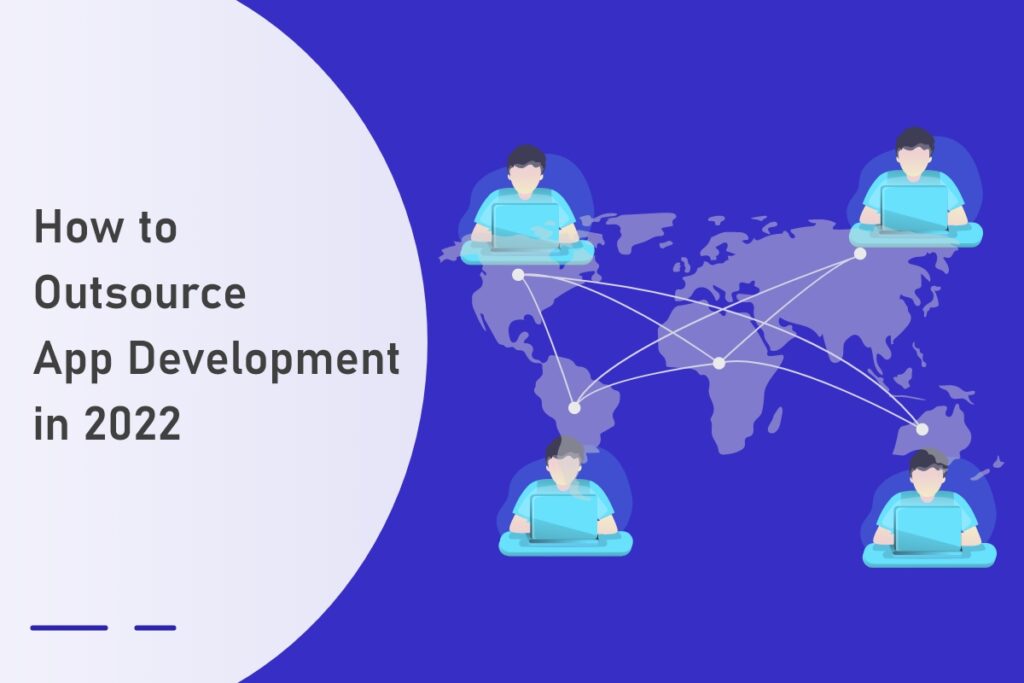 After investigating the developers, you can create a shortlist of those you believe are suitable for your project. Then you can interview each of them individually. You can get in touch with them and inquire about their relevant experience, app development method, prior projects, client testimonials, and prices. This will let you decide whether you want to work with them or not. You can also talk about time zone variations, project management tools, communication tools and other issues relating to outsourced app development.
Contact the Final Developers
After speaking with all of the developers on your list, you must choose one to work on your project. Take down all of the information you gathered online and in one-on-one discussions with the developers. This will allow you to compare and make an informed decision. When you've decided on a developer, simply approach them. The mobile app development business will also advise you on how to continue.
The Advantages of Outsourcing Mobile App Development:
It accelerates your app development process without requiring you to go through the entire employment procedure
Do you know why some firms succeed in a short period of time? It's because they are quick to hire dedicated mobile app developers, whereas business companies slowly adjust to market developments and drag out the typical paper routine. However, if you have the time and money, you can compete with or even beat those companies if you engage the right outsourced app development business.
It aids in the expansion of technological stacks without the need for re-hiring experts
These days, technology is always changing. Swift language for iOS app development and Firebase infrastructure for Android app development is currently widely used. It is no longer important for the employees you hire to be conversant with today's technological stacks. However, outsourcing your app project to a mobile app development company with experience integrating a new stack might provide you with extra benefits like a robust codebase that does not require long-term maintenance.
Outsourcing increases creativity and efficiency
The best-outsourced app development companies offer creativity and efficiency in their work. For designing mobile apps, the majority of them always use the IDEA cycle. IDEA (identify, design, engineer and analyse) is a simple paradigm that helps to speed the app development process.
Failure to consider time zones
You should always be aware of the time difference in order to put your project on hold. In general, 4-6 overlapping hours with your outsourcing partner are suggested for fruitful project development. Also, make good use of this time by prioritising critical chores.
Not signing an NDA before beginning work
Before beginning development, you can have the developers sign a non-disclosure agreement. This legally binds them to not release any information to a third party without your permission. However, even without an NDA, a reputable mobile app development business will keep your data secure. NDAs are typically required for novel ideas and enterprises.
Ideally, the outsourcing partner you engage should perform this function. However, if the company included this service in the initial contract, follow-up before the project is done to avoid future confusion. Furthermore, by using expert testing, you can uncover flaws before your potential users do and it helps to ensure that your app is functioning properly.