The fourth-largest island in the world, Madagascar, is a well-kept secret off the eastern coast of Africa. Madagascar provides an outstanding vacation experience with its stunning scenery, distinctive animals, and colorful culture. We'll go over 6 compelling reasons to visit this magical island in this post, along with some crucial traveler information.
Biodiversity and Wildlife
A diverse range of unique plant and animal species found nowhere else on Earth are found in Madagascar, a hotspot for biodiversity. The amazing biodiversity of Madagascar will astound nature lovers and animal aficionados, from lemurs, chameleons, and baobab trees to the rich marine life along the shore.
Madagascar has a vast network of protected areas that help to protect its distinctive ecosystems. Hiking through lush rainforests, spotting rare species, and discovering breathtaking natural treasures are all possible in sites like Masoala National Park, Andasibe-Mantadia National Park, and Isalo National Park which are open for exploration.
Beautiful Beaches and Unique Landscapes
Madagascar's coastline, which spans more than 5,000 kilometers, is home to stunning beaches and coastal vistas. Travelers may unwind, snorkel, scuba dive, or simply take in the natural beauty of the Indian Ocean on any of the region's beaches, from the beautiful white sands of Nosy Be to the towering cliffs of Tsingy de Bemaraha.
In addition, Madagascar has a very wide range of landscapes, from luxuriant rainforests and mighty mountains to deserts and limestone formations. Both the surreal Tsingy de Bemaraha, a UNESCO World Heritage site, and the Avenue of the Baobabs, with their towering baobab trees lining the dirt road, are must-see destinations for wildlife and photography fans.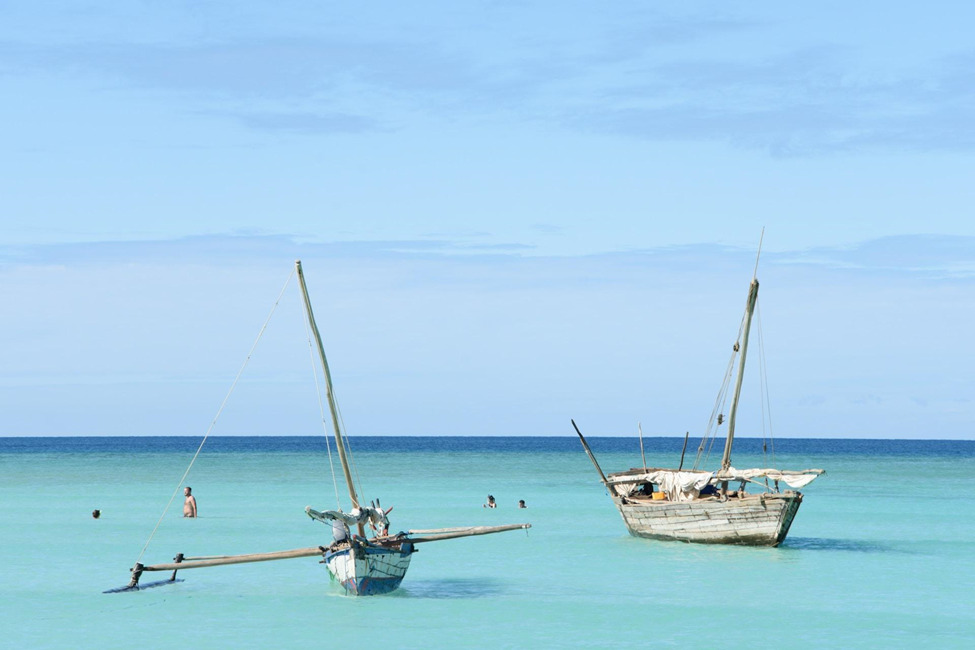 Adventure and Outdoor Activities
Madagascar has a wide range of adventure activities for anyone looking for some serious thrill. Opportunities for trekking, hiking, and climbing abound, with difficult treks leading to excellent vistas and undiscovered waterfalls. Excursions for kayaking, caving, and animal viewing provide fascinating encounters in the middle of nature.
A delight for snorkelers and scuba divers, Madagascar's coastal waters are also rich with a variety of marine life. Pristine coral reefs, shipwrecks, and encounters with turtles, dolphins, and whale sharks may all be found in the Nosy Be Archipelago, the Mitsio Islands, and Sainte Marie Island.
Volunteering Opportunities
For those looking for a more intensive and fulfilling vacation experience, Madagascar offers a wide variety of options to volunteer abroad. Wildlife conservation, environmental preservation, English teaching, and lemur preservation, are the main goals of several organizations and initiatives.
Travelers may actively contribute to the preservation of Madagascar's distinctive wildlife, help local people, and better understand the Malagasy way of life by volunteering there. Volunteering offers the potential to make a difference while developing lifelong ties with the local population and environment, whether it's working with lemurs, taking part in forestry projects, or teaching English.
Responsible Travel and Conservation
Prioritizing sustainable tourism and conservation initiatives is essential for tourists who want to behave responsibly when visiting Madagascar. By adhering to authorized paths and regulations, you may show respect for the animals and natural environments. To boost the local economy, select eco-friendly lodging and give local shops and craftspeople your patronage. Learn about the Malagasy traditions, customs, and language to participate in cultural exchange.
Travelers have the chance to explore the island sustainably because of Madagascar's dedication to ecotourism and sustainable practices. Visitors may help preserve Madagascar's natural and cultural legacy by supporting community-based ecotourism projects, eco-lodges, and conservation efforts.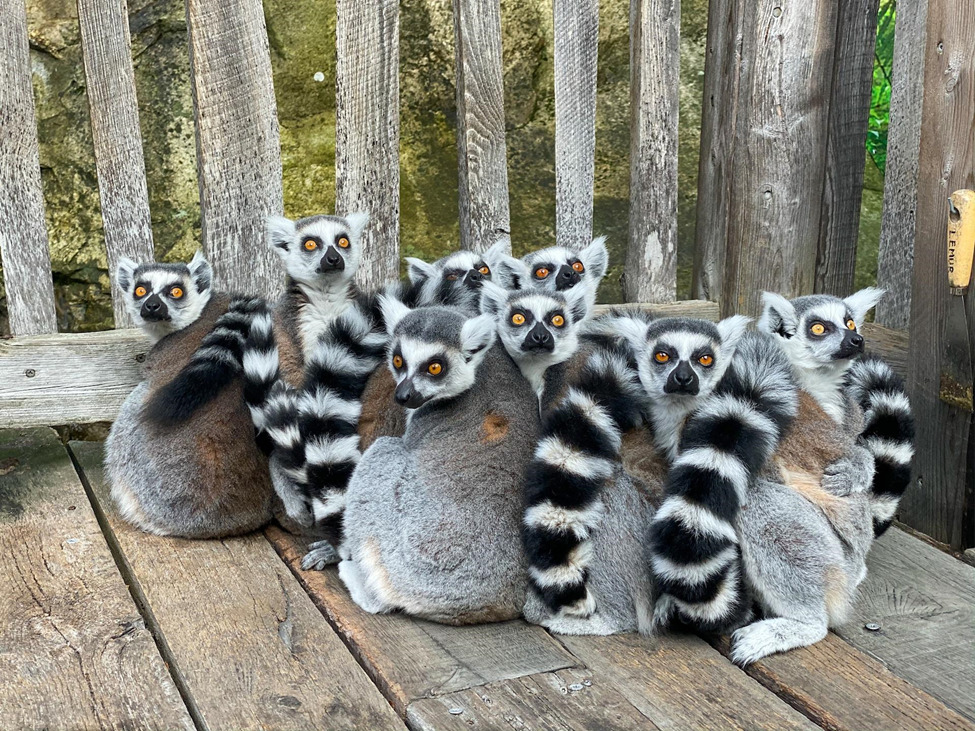 Cultural Festivals and Events
Madagascar's varied population, notably the Malagasy people, has affected the island nation's rich cultural legacy. Visitors may take part in customary rituals, wander through crowded markets, and enjoy lively musical and dance performances. The welcoming nature of the Malagasy people makes for an unforgettable cultural encounter.
The colorful cultural festivals and events of Madagascar are well-known. The "Donia" festival, held in Nosy Be, is one such occasion. There, villagers get together to celebrate their ties to the sea via music, dance, and boat racing. Another unique cultural practice is the "Famadihana" or "Turning of the Bones" event, in which ancestors' bones are dug up, covered in brand-new shrouds, and honored with vivacious celebrations.
Through participation in age-old traditions, interaction with people, and exposure to the rich tapestry of Malagasy culture, these festivals offer the chance to make lifelong memories and get a greater understanding of the island's history.
Important things for travelers to know
Visa: Most tourists need a visa to enter Madagascar; these may be obtained in advance or at the airport.
Health and safety: It is advised to confirm any required vaccines and follow malaria prevention measures. Additionally, tourists should be mindful of their surroundings, safeguard their things, and adhere to local safety regulations.
Local Customs: It's crucial to respect regional traditions and customs, such as dressing modestly and getting permission before snapping pictures.
French is commonly spoken, although Malagasy is the official language. The ability to communicate in a few simple Malagasy words and phrases can improve travel.
The Malagasy Ariary (MGA) is the native currency. Major cities accept credit cards, but it's a good idea to have extra cash on hand for outlying places.
With its unrivaled biodiversity, breathtaking scenery, colorful culture, and adventurous activities, Madagascar provides a singular and compelling vacation experience. Every tourist will find something to enjoy on this island paradise, from encounters with lemurs in the rainforest to resting on gorgeous beaches. Visitors may help to preserve Madagascar's natural treasures while making priceless memories by adhering to ecotourism principles and respecting native customs.