Last Updated on March 25, 2023 by
You don't want to ignore the beatings your wood floors endure every day – high heels, pet nails, toys, and shifting furniture, among others! Wood floors can still be scratched and scuffed despite their tough finish. Sanding down floors to apply new finishes is a costly process, one that only needs to be done every few decades or so. You can restore shine, smooth out imperfections, and improve the life expectancy of your hardwood floors by polishing them with a product specifically formulated for them. If you want a low- or high-gloss finish, all you need is a flat-head mop and a microfiber cleaning pad.
Floor polishing may or may not be necessary, depending on their finish. With a protected surface — such as urethane — polish will work best, but unsealed wood or tung oil can embed polish and require wax instead. Choosing the wrong product can lead to a variety of issues, such as making floors too slick and dulling the finish. It can also hamper future refinishing. The first step in this guide on how to polish wood floors is to determine which type of floor you have.
Your first step should be to test the wood floor finish:
Using a sharp knife blade, scrape off a small area of your floor to determine the type of finish it has.
A penetrating finish is one in which the finish has been smudged but no clear material has been removed. This is where you should not polish the wood floors, but rather wax them.
Surface finishes are likely to be visible on your flooring if you see clear materials. This flooring can be polished without harming it. If you plan to apply the polish to the entire floor, always test a small hidden area first.
The second step is to remove all dust and dirt from the wood floors:
Following the removal of all furniture, clean the entire room thoroughly to eliminate dust and dirt. To remove lingering grime, sweep or vacuum the floor and use a commercial cleaner or a solution of 1/4 cup of dish soap diluted in a gallon of warm water. To remove cleaner residue, use a wet, clean mop to give the floors one last pass. Towel the floors completely dry.
Polish floors until they are lustrous in step 3:
Place a small S-shaped amount of wood floor polish on the floor in a corner of the room and plot a path that will lead you near the exit. Brush the solution back and forth on the wood grain using the flat-surface mop, smoothing out any air bubbles. If you want to properly control how much polish you apply, work in small areas of about three to five feet wide.
If needed, you can always apply another coat if necessary, even though you must ensure you completely coat the floor. If you splash polish on drywall or baseboards, it can stain those surfaces.
In step 4, Keep the room untouched for at least a day before you restore it:
If you are moving your belongings back inside and restoring normal use of the room, wait at least one hour before allowing light traffic through the room. Don't drag or slide furniture to prevent scratching; pick up each piece and place it where it belongs. Protect heavy furniture with felt pads under it.
In step 5, you can put off polishing your floors for a little while longer if you follow a few precautions:
To prevent dust from tracking in with your shoes once your floors look new, place rugs at your entryways. Put a rug beneath your sink if you have wood flooring so stray drops of water won't splash on your floors. Ensure you clean the floors on a regular basis and vacuum them weekly. Any homemade solution that includes vinegar or ammonia will dull the finish on wood floors. Try our homemade wood floor cleaner, which includes castile soap, for a superior all-natural approach.
The following measures will make your hardwood floor shine for a long time. Depending on the state of your floors, you may need to polish more than four times per year.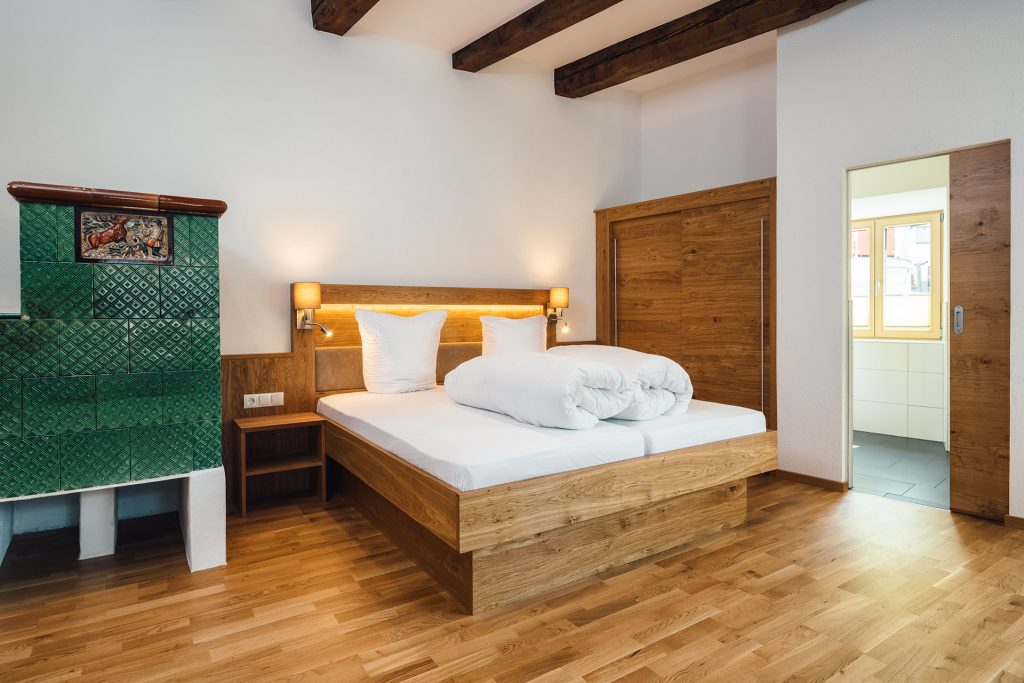 Polyurethane floors should be mopped:
Dishwashing liquid and water are mixed together. Ensure the mop is damp before use. Use the mop in one direction only.
Stroke smoothly. Move from an interior corner to a doorway. Avoid stepping on wet surfaces with this motion.
You should wipe any water that is standing on the ground. Water can damage the floor and make it buckle. A towel or rag can be used. Let it completely dry out before using.
Waxed floors should never be mopped. They should be vacuumed and swept instead.
Read More: How to Get Rid of Sugar Ants? Some easy Methods
The interior corner should be worked from the outside in:
Cover three sections of three feet each. Make your way slowly to the next corner of the room. The third corner of the room is along the length of the room. Continue polishing until you have polished all corners. Now turn to the center and move inward. Be careful not to spoil your hard work by going back and polishing the doorway area last.
Rather than one thick coat of polish, apply 2-3 thin layers after waxing your floor. Make sure you wait 24 hours between each coat before applying another.

After polishing, let it dry completely
If your floor is still slick or sticky, wait until it is completely dry. Wait between six and 24 hours before putting your socks on the floor. If you wear shoes, don't put them on immediately following bathing. Furniture can be replaced 2 days after bathing.
Set up a chair or painter's tape to block the area before you begin.
Make sure your pets are not allowed to be near the polished areas for at least 24 hours. Doggie socks may also be worn after that period.
Conclusion
It depends on the finish of your floors, however, whether you should polish them. When the floor surface has a waterproof barrier such as urethane, for example, the polish will be beneficial, but wax should be used if the floor surface has a brilliant finish like tung oil or unsealed wood. When you choose the wrong product, you run the risk of making the floor too slippery or dulling the finish, and you may also have difficulty refinishing it later.